I am an Assistant Professor at the University of Texas at Austin in the Department of African & African Diaspora Studies and the Center for Women's & Gender Studies. My scholarship and teaching are concerned with how racialized peoples and landscapes are devalued in capitalism and the abolitional possibilities of collective struggle. My work addresses how race and waste are interwoven in contemporary racial capitalism and capitalist entanglements with the state and science.
My book manuscript in progress, Toxic Alchemy: Black Life and Death in Racial Capitalism, theorizes the relationship of Blackness to industrial capitalism through an ethnographically grounded examination of aluminum smelting in the Southern US company town of Badin, North Carolina. I argue that "racialized toxicity" offers an intimate exploration of how racial capitalism operates across scales – at once macrostructural, enabling collusion between capital, state and science, and microscopic, entangling Black bodies, ecologies and life itself into the infrastructures of modernity.
As a Critical Performance Ethnographer, I theorize from the experiences of racialized communities living in toxic environments, and utilize my research skills to support their struggles for justice. I am particularly interested in collective knowledge production that bridges critical thought and grassroots organizing, to amplify the transformative possibilities of scholarship.
At UT Austin, I teach courses on racial capitalism, environmental justice, feminist geopolitics, and science studies. I am a core faculty member of the University of Texas Feminist Geography Research Collective, and affiliated with the John L. Warfield Center for African & African American Studies, the Department of Geography & the Environment, and the Department of American Studies.
Learn more about my research here.
Media & News
Received the 2020-2021 AAUW American Postdoctoral Research Leave Fellowship
Featured in "Rebooting our Lives After COVID-19." Life & Letters Magazine, The University of Texas at Austin.
Presented book manuscript in progress at UT Austin's Center for Women's and Gender Studies Faculty Development Program on Apr 15, 2020: "Entangled in Flesh: Bodily Archives of Industrial Ruination."
Latest Publications
"The Domestic Geopolitics of Racial Capitalism," Environment and Planning C: Politics and Space (2020), co-authored with Sara Smith
In this paper, we analyze the racialized burden of toxicity in the US as a case study of what we call "domestic geopolitics." Drawing on the case studies of Badin, North Carolina, and Flint, Michigan, we argue that maintaining life in conditions of racialized toxicity is not only a matter of survival, but also a geopolitical praxis. We propose the term domestic geopolitics to describe a reconceived feminist geopolitics integrating an analysis of Black geographies as a domestic form of colonialism, with an expanded understanding of domesticity as political work. We develop the domestic geopolitics framework based on the dual meaning of domestic: the inward facing geopolitics of racialization and the resistance embodied in domestic labors of maintaining life, home, and community. Drawing on Black feminist scholars, we describe three categories of social reproductive labor in conditions of racialized toxicity: the labor of keeping wake, the labor of tactical expertise, and the labor of revolutionary mothering. We argue that Black survival struggles exemplify a domestic geopolitics of everyday warfare against racial capitalism's onslaught.
Upcoming Talks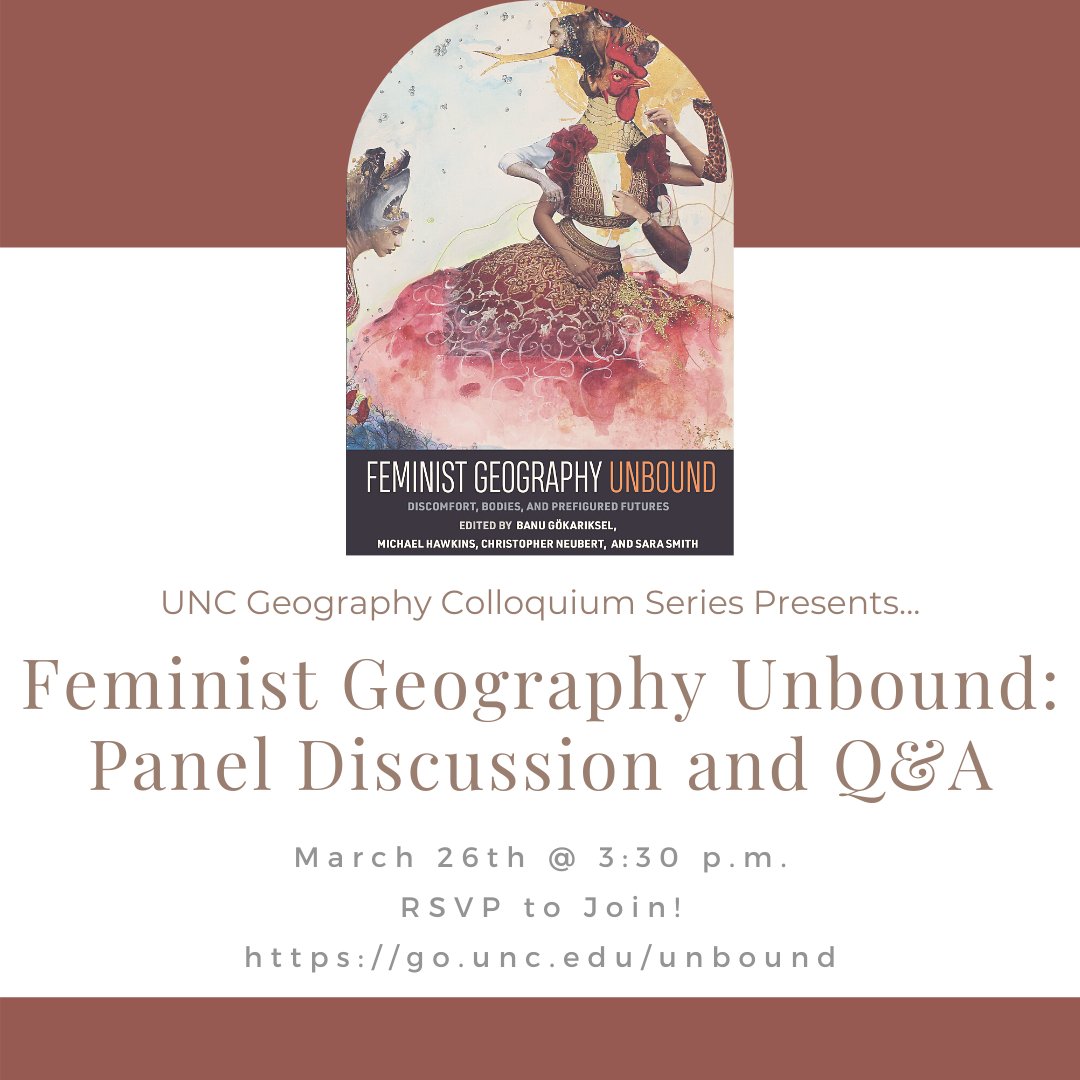 CREDITS
Website design: Raksha Vasudevan
Header artwork: "See Then Now" by Soraya Jean-Louis. Commissioned for the "Black Geographies: Politics & Poetics" Panel by co-organizers Pavithra Vasudevan and Willie Jamaal Wright. Global Africana Studies Conference 2014, University of North Carolina-Chapel Hill.